Among the archives of Perugia art institutions, that of the Money Changers is the most complex for organisation and integrity of the preserved series. The documentation reflects its institutional path which qualifies the role played in the urban context by the ancient associative formula, expression of the professional category of money changers-bankers, up until the current system.
With different solutions, linked to the variation of the historical situation, art exercises functions of particular social importance, such as the control over monetary circulation and the administration of justice in matters of commercial and financial litigation.
Since the 15th century the Institution also took on specific tasks in the charitable-welfare sector reserving the "hospitaller" activity of the San Giacomo complex to the poor and pilgrims.
The Institute's archive, kept for centuries in the prestigious seat of the Audience Hall, represents a factor of great potential for the enhancement of the historical memory of the Institution and for the town where it is still active.
Edited by
Clara Cutini Zazzerini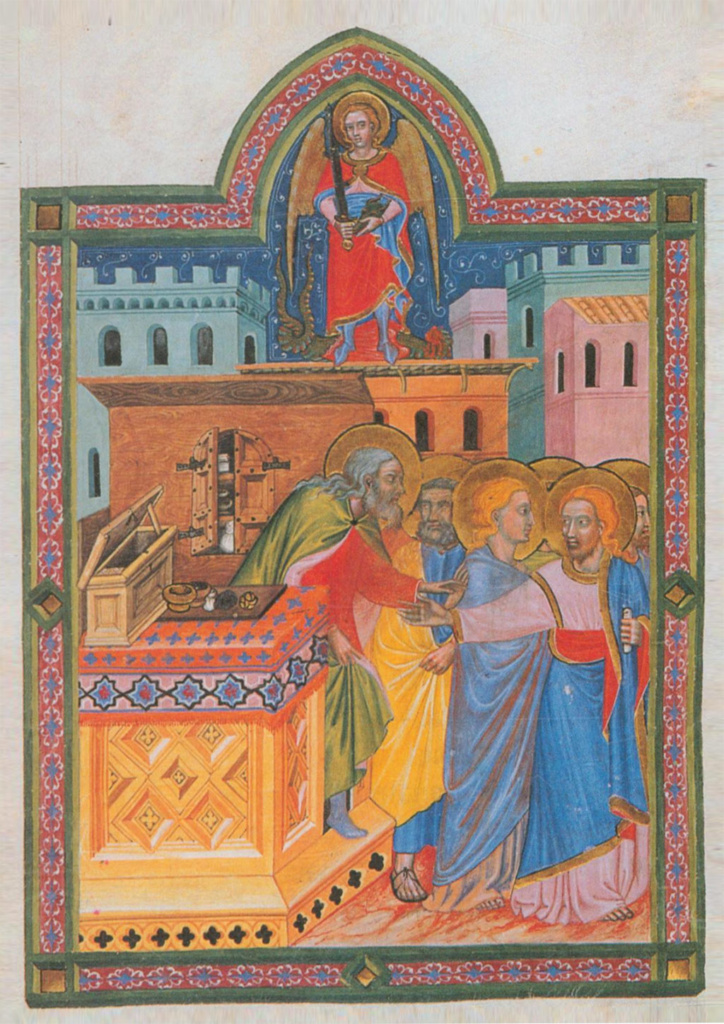 To consult the documents contained in the historical archive contact the institution at +39 075 5728599 or email info@collegiodelcambio.it to arrange an appointment.